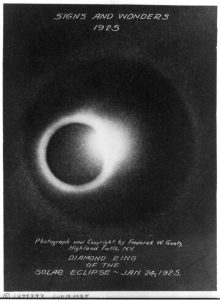 On August 18, 2017, I stood outside, like millions of other Americans from Oregon to South Carolina, put on glasses made of paper and thin foil, and stared into the sun. For those in the path of totality, the sky went completely and apocalyptically dark. Crickets chirped. Birds fell silent. Planets and constellations usually obscured by the sun's light appeared near the corona.
I watched the Great American Eclipse from Washington, DC, where the afternoon light turned sickly yellow as the moon chipped away at the sun until it was only a sliver. The DC sky never completely darkened, but as the sun streamed through the leaves like pinholes, the dappled light turned into thousands of bright crescents, dancing across the ground, each one taking on the shape of its source, small light-shadows of the sun.
The crowds gathered on the National Mall were as diverse as America itself. Hundreds of people wore T-shirts promoting science research and education, or emblazoned with the NASA logo, though a few wore ubiquitous red hats. The Smithsonian Air and Space Museum distributed free eclipse glasses, but many local families opted for homemade camera obscuras crafted from cereal boxes and duct tape. Everyone stood squinting at the sun, mouths agape.
In To the Lighthouse, Virginia Woolf describes a dinner party in which the Ramsay's and their guests are brought closer by the candlelight, separate and secure from the world outside. Mrs. Ramsay's eyes are drawn to a bowl of fruit on the table, and she imagines it, first, as a trophy brought from Neptune, then, as an enormous landscape where one could wonder over bananas and grapes like they were hills and valleys. Augustus, the old philosopher, is also preoccupied by the centerpiece, looking hungrily at the fruit, then snapping off a bite here, a bloom there. "That was his way of looking," Woolf writes, "different from hers. But looking together united them."
Whatever the differences—and they are many—Americans—like seemingly all humans—love mass public spectacles, and the rarity of a total solar eclipse lent itself well to the media hype that launched road trips and surged prices at hotels and campgrounds in some of the most remote parts of the country. There was something magical about looking through a lens and seeing the world in a completely new way, one that is defined entirely by the difference between light and shadow.